A user posed a question regarding the KT200's capability to read and write the EDC17CP14 in an Audi OBD mode or Bench mode. The user shared that KT200 is able to read via OBD, but not able to write. On Bench mode, KT200 can read and write edc17cp14 no problem, what's wrong?

On-Bench Success:
It was verified that the KT200 works efficiently in Bench mode for Audi EDC17CP14. Also KT200 is able to read and write VW Golf VI 2.0L TDI EDC17CP14 on Bench.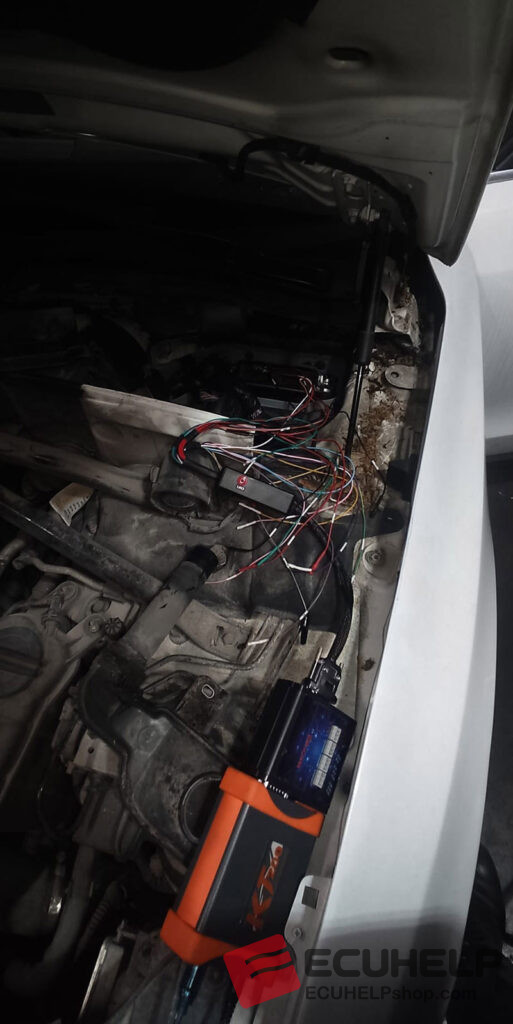 Possible reason and solution:
1. OBD Method: Some versions of the EDC17CP14 can be read and written via OBD. A case in point is the Golf 6 EDC17CP14, where both reading and writing were successfully executed using OBD. Checksum by KT200 was also no problem.

Certain software iterations of the EDC17CP14 may not permit writing through OBD. However, updating to a more recent version might solve the issue. Notably, EDC17CP14 and EDC17cp20, especially those produced after 2009, typically require bench reading and writing.
Visual Reference: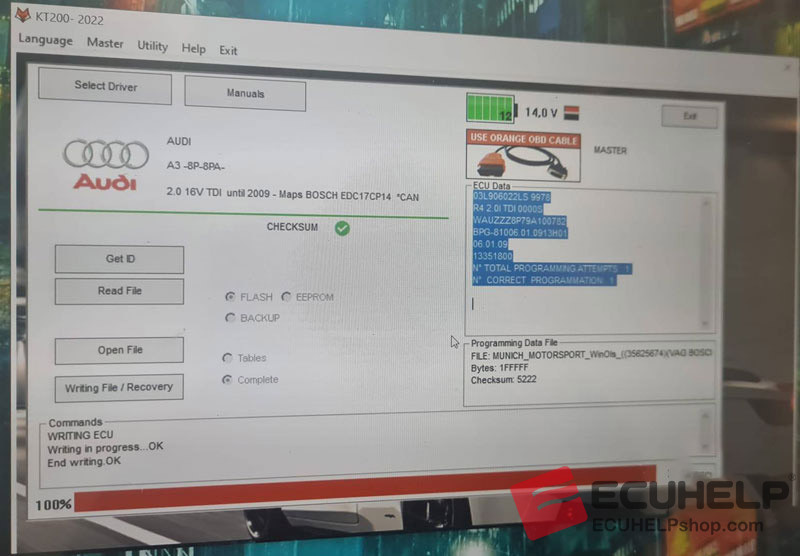 KT200 EDC17CP14 wiring diagram (Bench mode):
BOSCH EDC17 CP14 [ 1796 ]- VW / Audi / Seat / Skoda [Diesel] bench pinout
To read and write use the following driver:
->BENCH TRICORE
->VW / AUDI / SEAT I SKODA
->TC1796 – VAG
->EDC17 CP14
With these steps, you should achieve successful reading and writing of the Audi EDC17CP14 using KT200 ECU Programmer.