KT200 ECU Programmer feedback:
1. Bosch MS6.3 ECU in Renault Master vehicles, read and write ok. 
2. Bosch MS6.3 ECU in Renault Mascott, read and write via OBD ok. 
3. Iveco Daily Bosch MS6.3 ecu truck read and write on Bench ok. 
4. ecu Bosch MS6.3 in Renault Premium truck 420 dCi common rail engine,  read and write OK. 
Renault diesel Bosch MS6.3 pinout: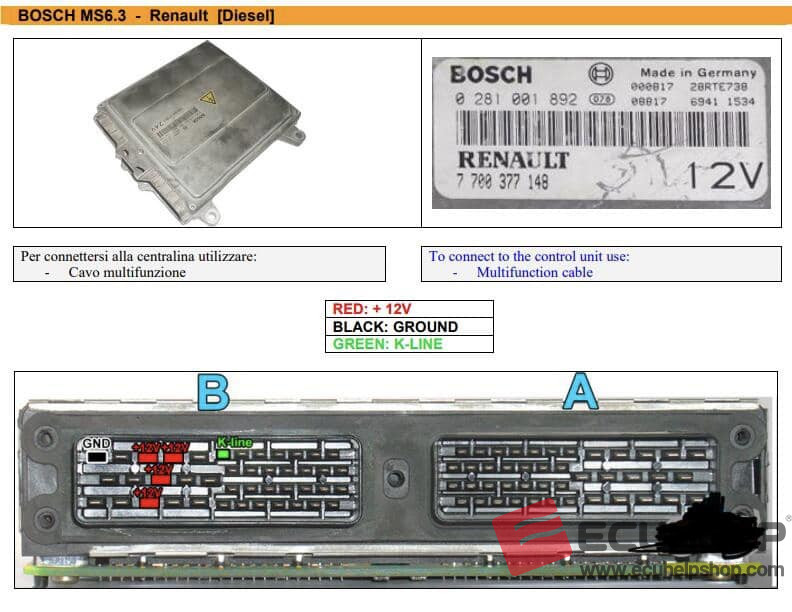 Bosch MS6.3 lveco Daily pinout: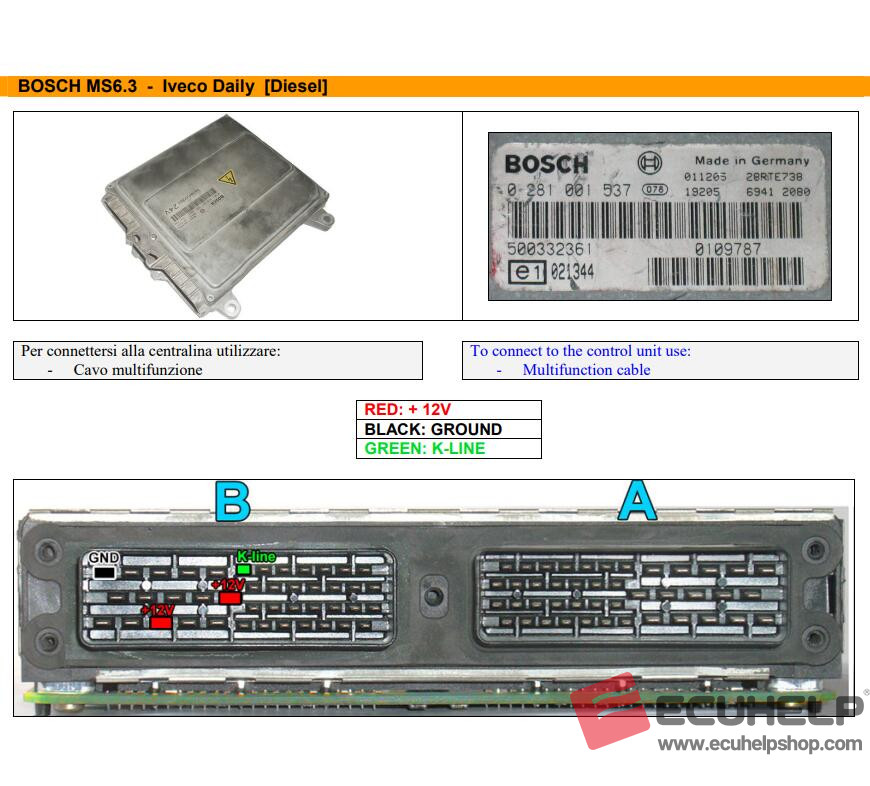 Several images show KT200 read and write RENAULT Truck ECU Bosch MS6.3 100% OK:
Image 1: setup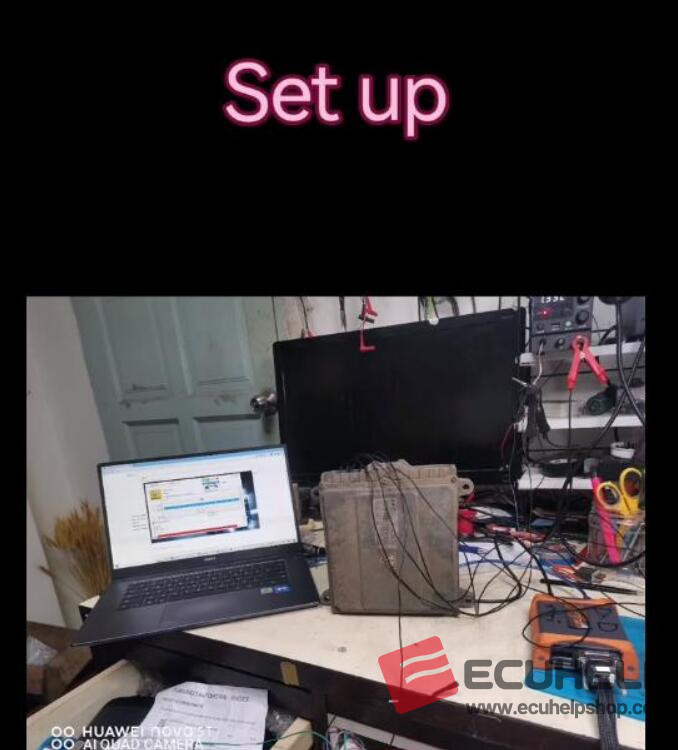 Bosch MS6.3 
Renault 420 dCi.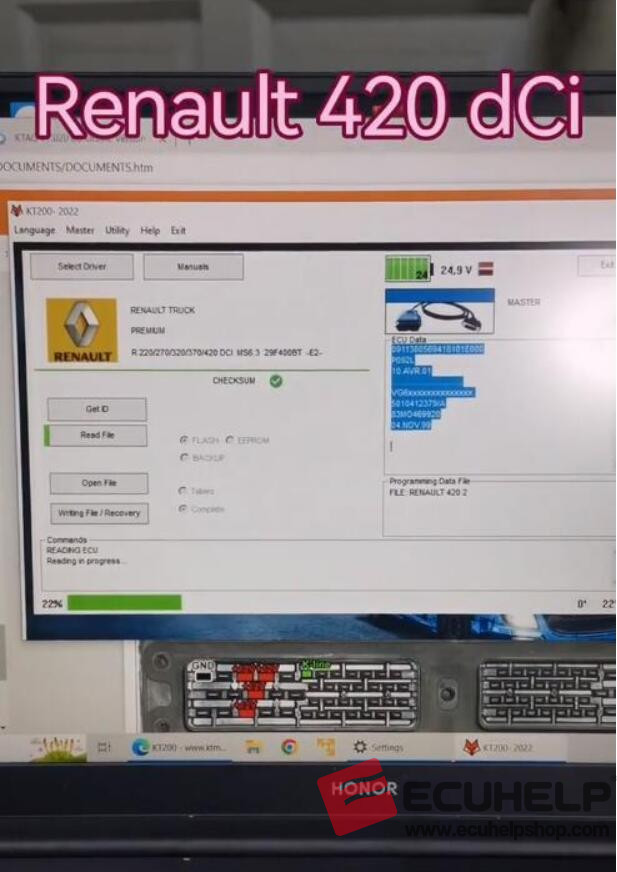 Write OK
Write Complete.