Isuzu Transtron 4Jxx read and write okay with ecuhelp kt200? Yes, of course.
please refer to the guide below.
Read Renesas in JTAG and write in boot.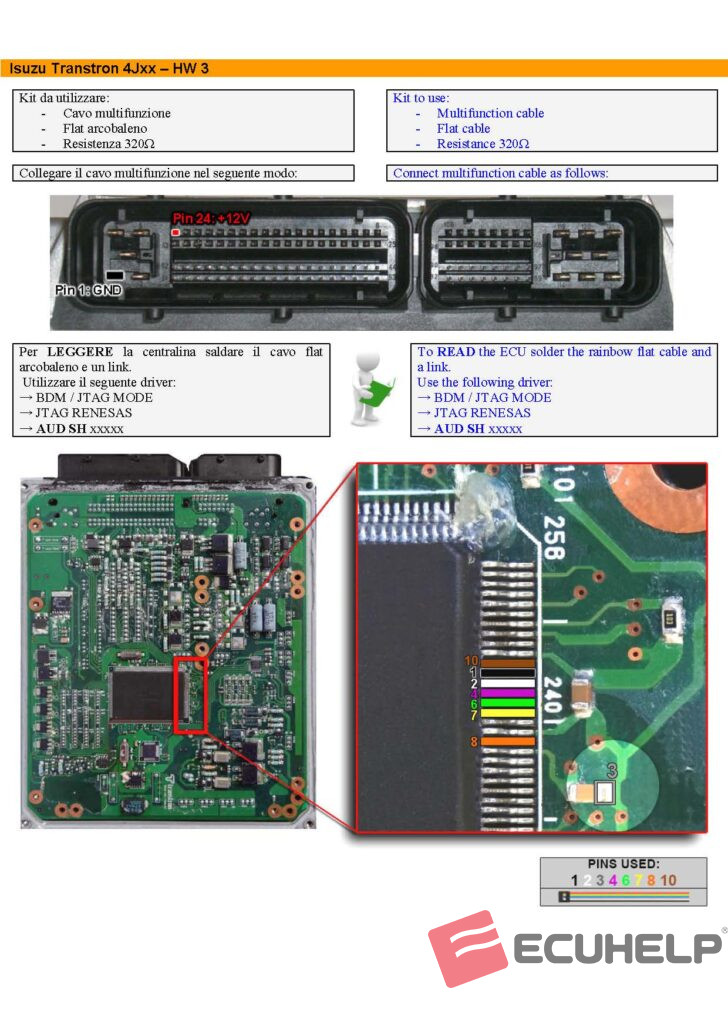 ecuhelp kt200 read the ECU solder the rainbow flat cable and a link. Use the following driver:
→ BDM / JTAG MODE
→ JTAG RENESAS
→ AUD SH xxxxx
ecuhelp kt200 write the ECU connect the violet and the bicolor grey/red of the multifunction cable, do a link, and solder a resistance 320 Ω.
Use the following driver:
→ TOOL BOOT
→ RENESAS
→ SH xxxxx BOOT MODE
Any questions, please feel free contact at whatsapp: +8618205996549