One KT200 user feedback:
I have a problem when i try to clone an edc17c45 from a Nissan atleon
Stock full backup : no problem
Eeprom from the vehicle ecu no problem
I can't program the flash file it says otp sector not writable
Do you have a solution?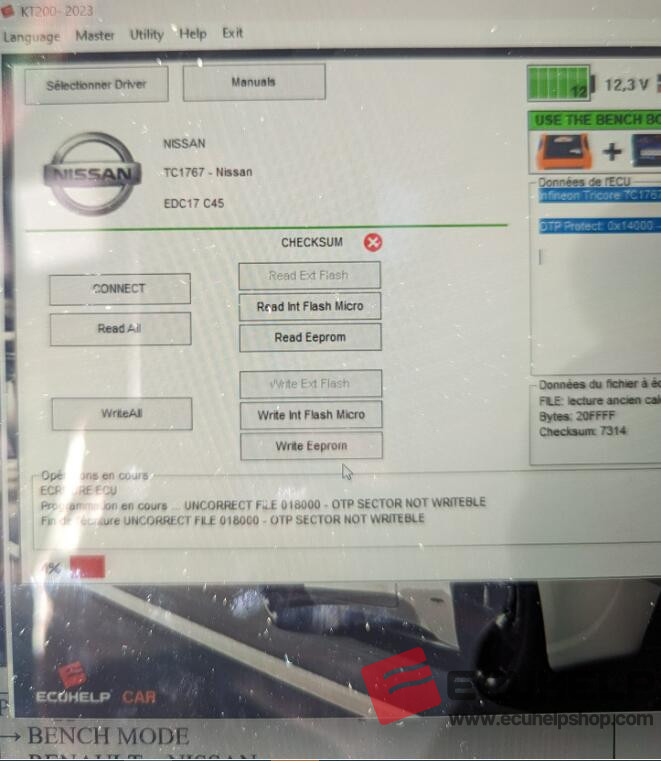 What to do next?
You can't clone that ECU edc17c45, use other ECU file, or mod OTP area, you have to transfer immo data from flash, old to new ECU (or other ECU file). Use clone function from KT200 software (tool software "Bench" Tricore >> Tools >>> Clone service).
Or Open ECU and do boot.
Read also:KT200 edc17cp42 Bench ecu clone "Non-erasable sector" Solution
https://www.kt200.org/kt200-edc17cp42-bench-ecu-clone-non-erasable-sector-solution/
It refers to how to use the clone function from KT200 software.