Look at the following ECU box, it is Hyundai Kia Delphi MT86 [ TC1766 INT.F.] ECU, it is confirmed to be reading/writing in Boot mode with ECUHELP KT200 ECU Programmer.

Let's continue to read/write Hyundai Kia Delphi MT86 in Boot mode:
Kit to use:
– Multifunction cable
– 2 resistances of 1000 Ω
Connect with the multifunction cable the following pinout and the boot shown below.
Use the driver:
→ TOOLS BOOT MODE
→ INFINEON TRICORE Boot
→ SAK TC1766

First, lift the pin shown: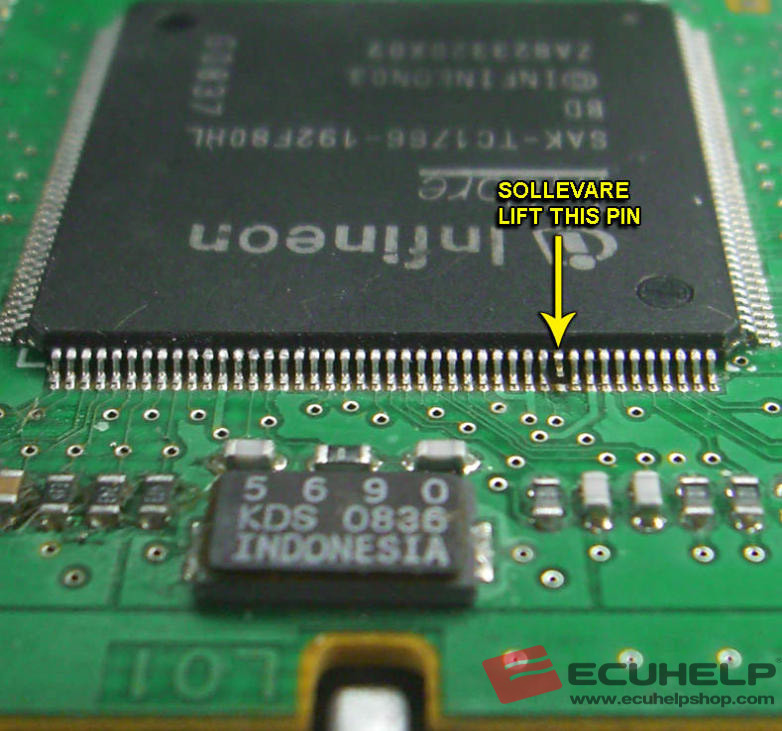 Follow on the next page.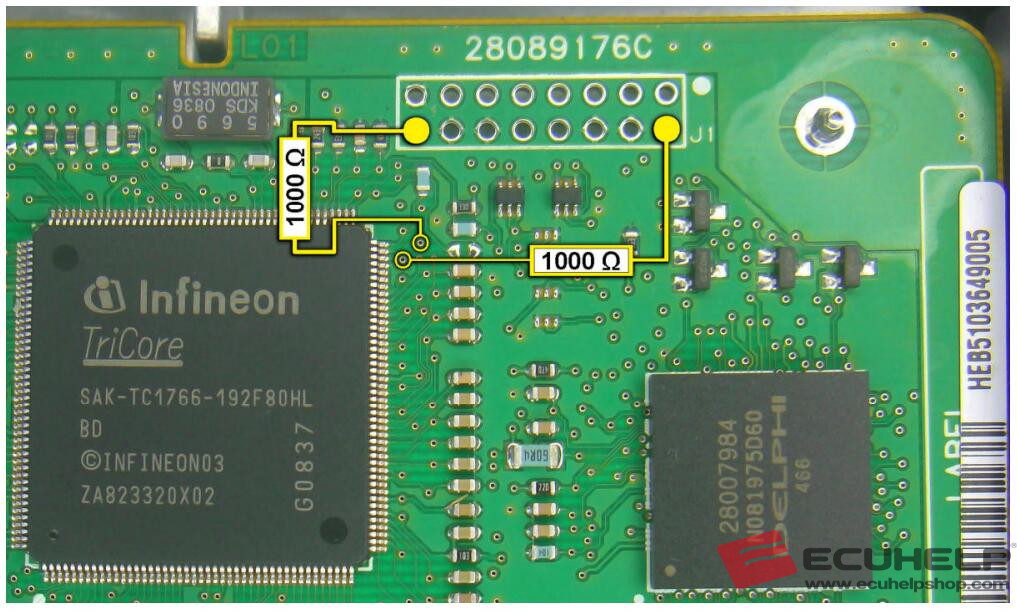 Before reassembling the ECU on the car remember
to lower the pin of the micro.

ATTENTION:
If the password error message appears at the beginning of the reading, proceed as follows:
PASSWORD SEARCH
Disable the boot mode by unsoldering the resistances. Connect the pinout below.
Use the driver:
→ TOOLS BOOT MODE
→ INFINEON TRICORE Tool Password
→ OBD PASSWORD TPROT V11 KIA – HYUNDAI
→ Click on "Find Password" and follow the software messages.

Now that the password has been found it's possible to read and write the control unit as described in STEP 1.
Alright, this is the whole procedure of reading/writing the Hyundai Kia Delphi MT86 with ECUHELP KT200.