I received my ECUHELP HTprog ECU Clone adapter and decided to write this article about it to read CAS3+ (0L15Y) EEPROM and Flash, it is confirmed working 100% OK.
Today, I received some extra cables. Typically, I only get the board without a case (but now it comes with a case). I also received a boot cable. However, the small adapter I got didn't have any extra wires.
I managed to get an additional adapter, the EEPROM adapter.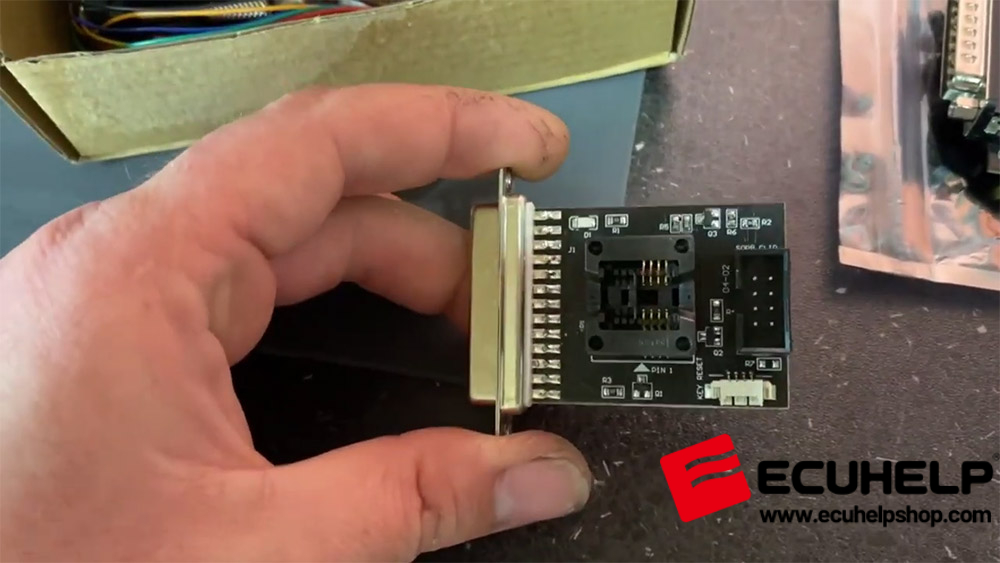 I also obtained the programming cable adapter, which includes the ground and all the wires.
Moreover, I have a cable for resetting keys and another small cable that matches the colors on the schematics.
Interestingly, I have two of these adapters, and one of them was included in a basic package. I have the other one here as well.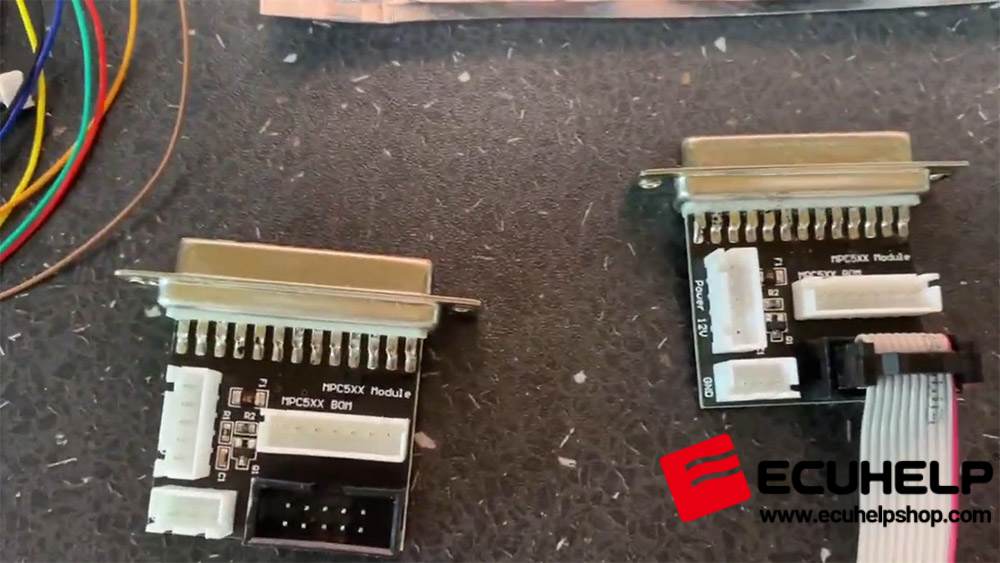 They have a sock diagram reader in the circuit.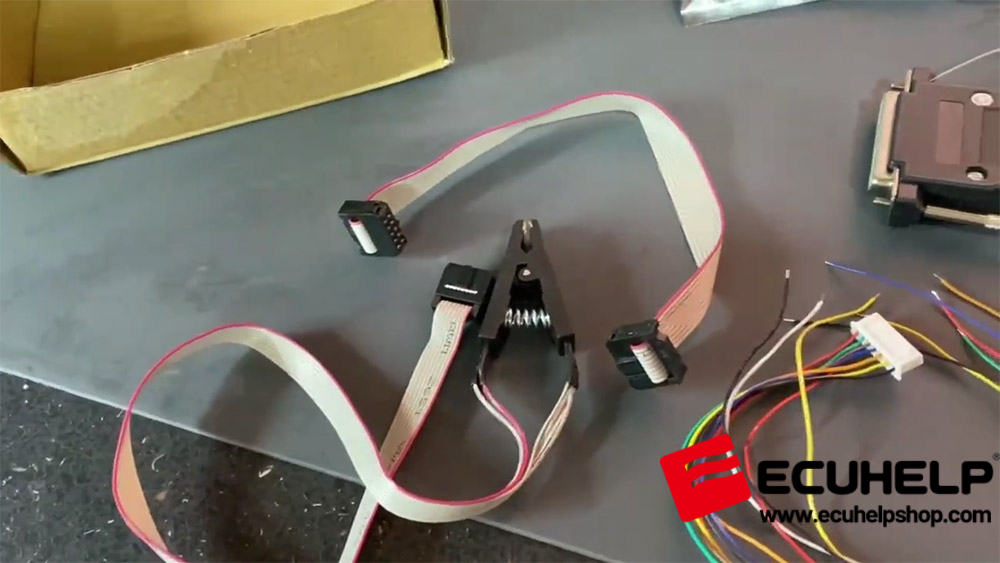 In a few seconds, I will program a CAS3.
I have the CAS3 module on my bench, and all the cables are ready. I only use them for testing purposes, and I will open it up now.
It's an OL15Y CAS3+ model.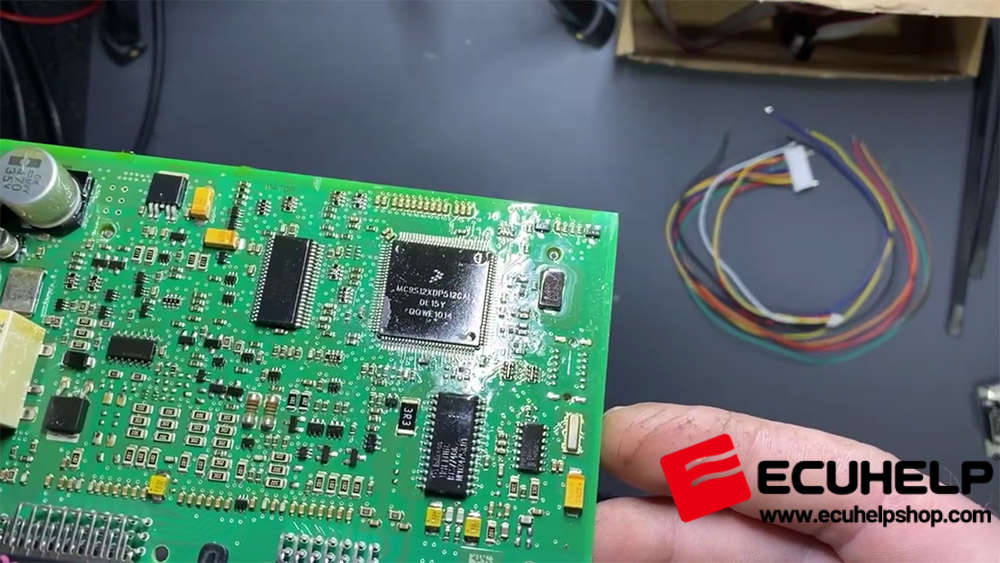 I will use this cable and refer to the schematics to see how to solder it and check if we can read the data successfully.
Next, I will click on the "On Bench programmer" function. Since it's a BMW with a CAS access system, we need to program the CAS3+.
Currently, I need a CAS3+ wiring diagram to follow.
I noticed that the colors on the schematic, specifically blue and light blue, don't match accurately. To me, they look like the same shade of blue, so I'm not sure which one to solder. Nevertheless, I will do my best to solder the correct ones and I will add some extra zoom.
The wires have been soldered.
According to the schematics, I connected the CAS3+OL15Y to the HTprog Adapter.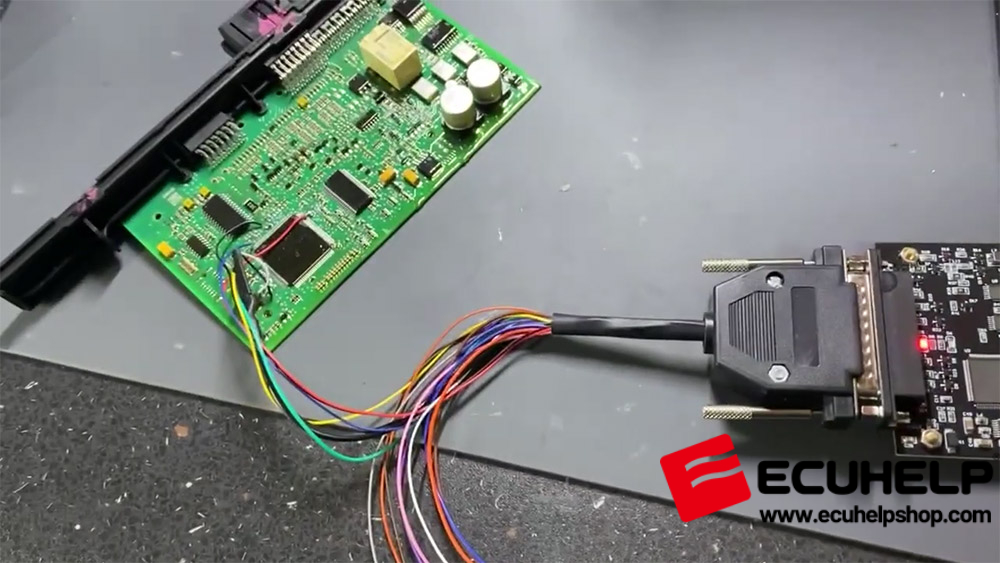 We will continue recording from the laptop. I will attempt to read the data without connecting power, but I might need to connect external power to the programmer.
Fortunately, we obtained the data from the CAS. This is the EEPROM data, so we will save it.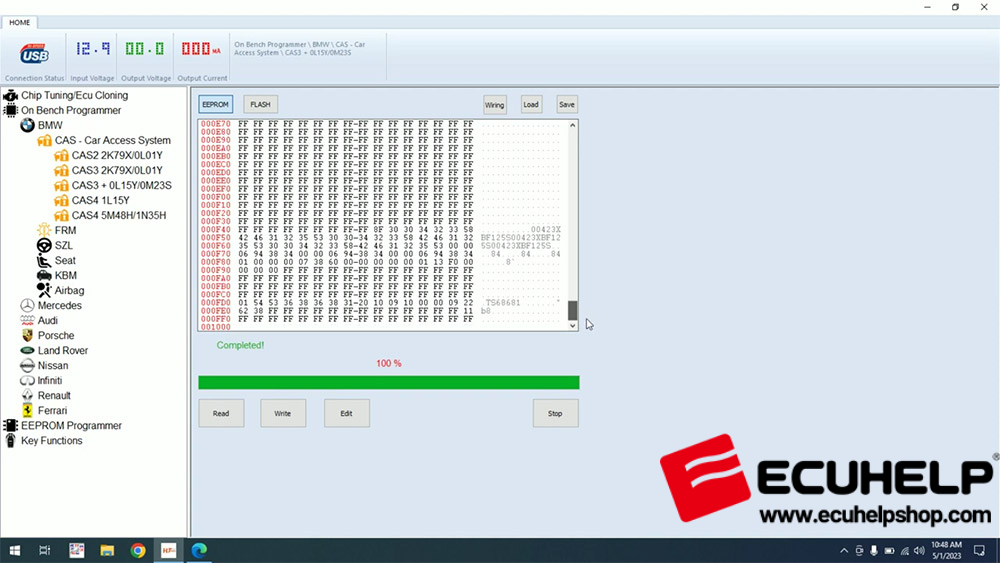 Next, let's try reading the flash. Unfortunately, the reading failed with my current software version. To address this, I reinstalled the HTprog 3.16 version.
Password: 000
Uploaded by: ecuhelpshop.com engineer.
Now, I will wait for the EEPROM to be loaded. Let's see if it works as expected this time.
We have successfully read the flash as well.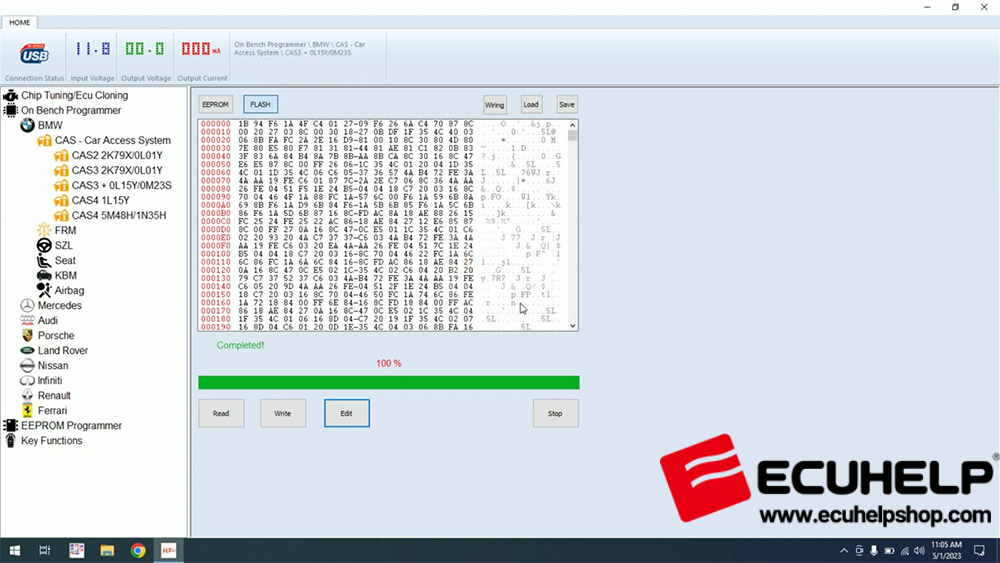 Let's check if we need to read the EEPROM again.
The obtained data includes the VIN, mileage, and DME SK. However, it's important to note that the HTprog doesn't have the key slot, at least not in the public data adapter.
As you can see, the HTprog Clone Adapter is functioning properly and successfully reading a CAS3+.