Hello, everyone.Today.I will read and write a Delphi DCM3.5 from Peugeot.
Afterward, I will need to prepare the key. But I will give it a try to read it and write it with ECUHELP KT200 to see if it's working properly.
ECUHELP KT200 has two ways of reading for this type of ECU:
One way is in BDM mode, another way is via OBD2.
I will use the multi-function cable to read the ECU.
It's the first time when I read this ECU with KT200.
So it did not test in advance. I expect everything should be okay.
Connect the multifunctional cable to ECUHELP KT200:
I will need, the orange one, the blue one, and one more power cable, etc, you can find the pinout in the documentation.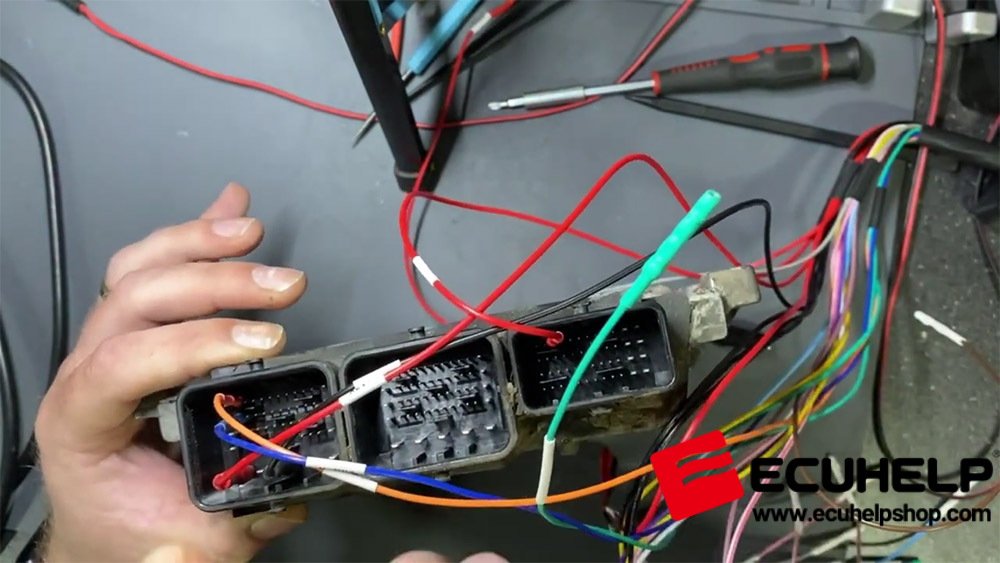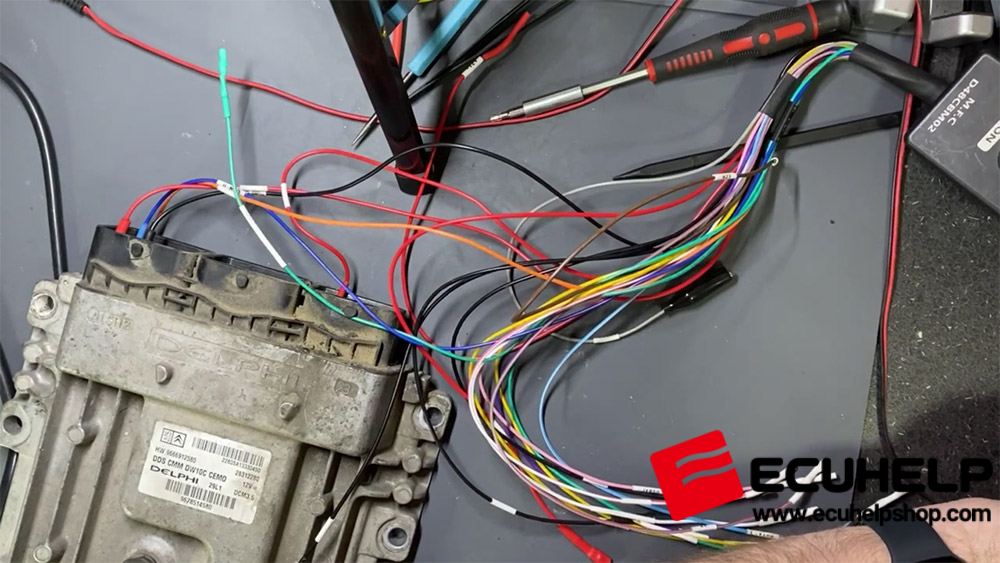 So it's telling me what to do next, I forgot to power up. Now I power it up and let's see.
this ECU DCM3.5 can be identified.
I will save the file and name as DCM3.5.
So even the software requires to use OBD2 cable and you choose a model which is designed OBD2.
If you know the ECU pinout, You can connect directly the ECU with multifunction cables and read it as you can read via OBD2.
The exception is the modules that need to be unlocked via a key.
For example, in some cars, if you don't have the proper IMMO, you cannot read the ECU, but that's not the case for this type of ECU.
ECUHELP KT200 Read Delphi DCM 3.5 ECU 100%:
You can see, the reading is still in progress.
Seems it's taking some time.
As you can see right now it's almost nine minutes reading via CAN connection.
OK, so the reading is finished.
It took 11 minutes and 21 seconds. Now it's telling me to turn the dash, so I will switch the multi-function cable off.
For the reading, I will modify a file, and let's write it back.
Okay, I have prepared the writing file, this is only for test purposes. Later, I will write the original file back.
So as you can see, it has three megabytes.
I will try to write a different file.
Also, the file doesn't have the checksum prepared.
So I expect KT200 to make the checksum correctly, as I stated here.
Of course, Internet connection. I need to close the software in this case and reopen it again.
It's returning me an error regarding the Internet connection.
I know for sure. My Internet connection is working properly so I will edit the issue again.
ECUHELP KT200 Write Delphi DCM 3.5 ECU 100%:
OK, I will open the right file and they will write.
Now it does not return the mirror.
Regarding the Internet connection.
The software has been entered in a no-response state, but in this case, we need only to wait until something gets happened.
As you can see, the right process started communication.
Markers are switching.
And the progress bar started to have a writing.
Okay, the writing process is finished almost in 8 minutes (Seven minutes and 55 seconds).
Now it's telling me to turn off the dashboard and wait 180 seconds.
Three minutes, so turn off the dashboard, and click on OK.
And then I start to get the ID again on the issue with modified software.
Let's see if we can identify the ECU DCM3.5. Power on,
Everything is Identified correctly and ECU has been booted.
Thanks for your reading, thanks to ECUHELP KT200 car truck version.