Question: I encountered an issue with SID208 PSA ECU that suffered water damage. I needed a new ECU and attempted to read the ECU data via OBD using ECUHELP KT200. I faced a problem reading the password with an error message stating, "ERROR Set. Operation canceled".

Answer: Without the pass, it's impossible to read. You must read the pass via OBD first, then proceed on the bench.
How to read PASSWORD?
Connect the pinout below with a multifunction cable.
Use the driver:
→ TOOLS BOOT MODE
→ INFINEON TRICORE Tool Password
→ OBD PASSWORD SID208 PSA
→ Click on "Find Password" and follow the software messages.
Attention: On some SID208 PSA you can find the password only via OBD.

Now that the password has been found it's possible to read and write the control unit SID208 PSA.
Connect with the multifunction cable the following pinout and the boot shown below.
Use the driver: → TOOLS BOOT MODE → INFINEON TRICORE Boot → SAK TC1797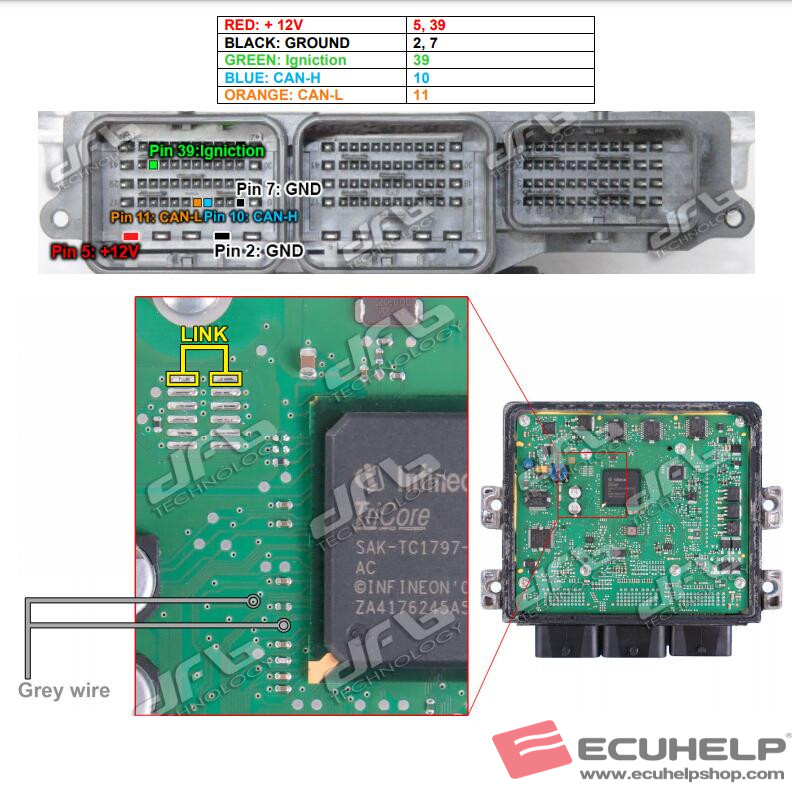 Please check out this video first:

If there are any more questions on ECUHELP KT200, feel free to provide your feedback to Whatsapp: http://wa.me/8618205996549