ECUHELP KT200 is confirmed to read/write Denso ECU Flash Data 100% OK.
Here is the procedure to follow:
1. Put all of these on Bench including ECUHELP KT200, Denso ECU module, and multi-functional cable.
2. By following the wiring diagram, connect the multi-functional cable to KT200 and then the ECU box on Bench.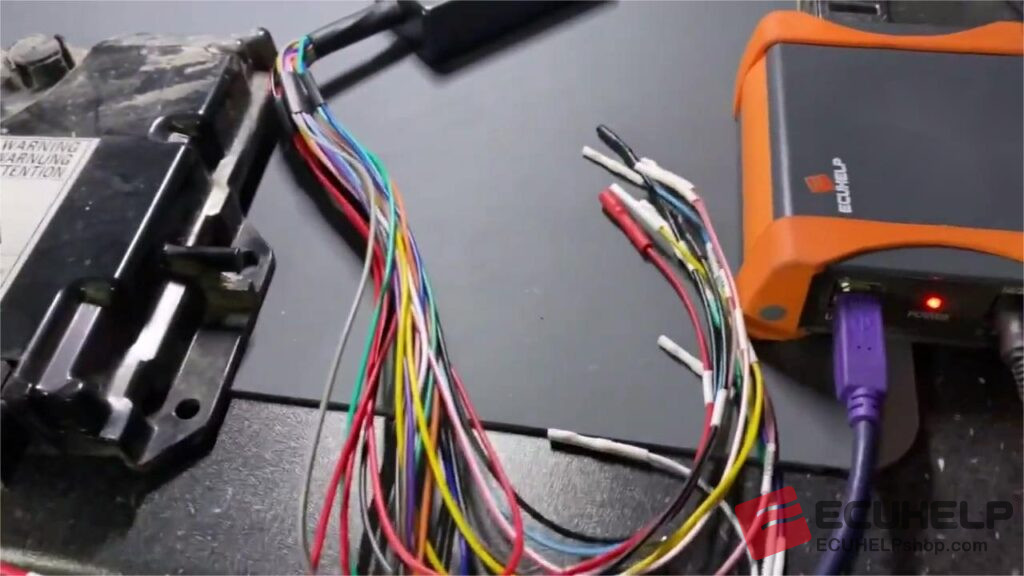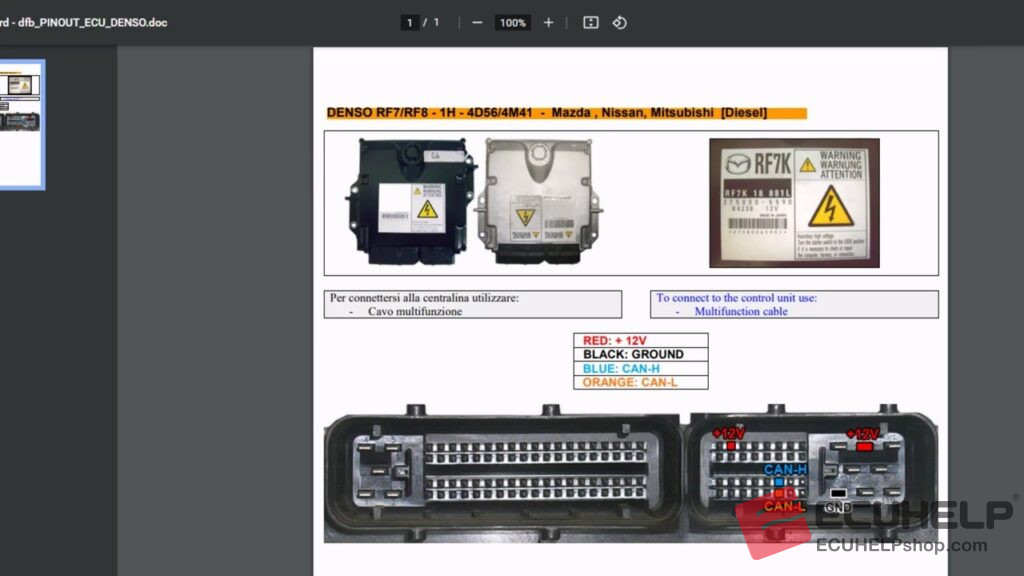 3. Open KT200 2023 software, I have a car truck version.
Select "Full System", then Nissan, then Denso ECUs, then 2.2/2.5 DCI Denso 1H/RF7/FQ 64F7058 Full System*CAN.

4. Click on "Get ID" to have ECU data including the Hardware version and software version.
5. Click on "Read File" to read and save.

6. End of the read, Turn the dashboard off according to the prompt.
7. Click on "Open File" to open the file that was saved just now.
8. Click on "Writing File/Recover" until the writing is 100% ok.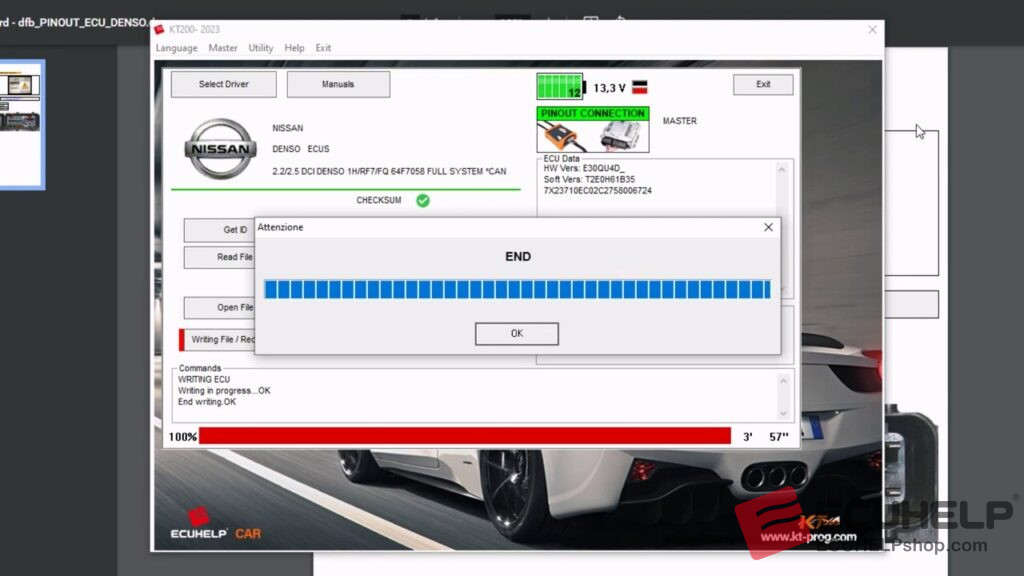 9. Back to check if the writing file can be read 100% ok.
The job is done.
This is how I use ECUHELP KT200 to Read / Write DENSO ECU Flash Data.