ECUHELP KT200 and PCMtuner V1.27 are both ECU programming tools designed for modifying and customizing the settings of the electronic control unit (ECU) in a vehicle. However, they differ in their features and capabilities.
ECUHELP KT200 is a powerful ECU programmer that supports a wide range of vehicles, including cars, trucks, motorcycles, tractors, and boats on Bench, via OBD, in boot / Jtag .
KT200 ECU Programmer is a complete tool for reading and programming ECU (engine control units) and TCU via OBD/Bench/Boot mode, the BDM/Jtag systems are also available.
Master: Read and write ECU data, read it in BIN unencrypted format, you can modify the data arbitrarily, you can clone ECU and use it as ECU service, the master is a personal version, you can only use it yourself, cannot unlock data for the slave.
We provide the following service: DTC code Removal, EGR & DPF Removal, IMMO OFF, releasing speed limit, mileage correction, Hot start or Cold Start Vmax, and so on.

On the other hand, PCMtuner V1.27 is a software-based ECU programmer that runs on a computer. It supports a smaller range of vehicles compared to ECUHELP KT200 and requires a Windows operating system to run.
PCMtuner performs a complete backup of ECU data, easy ECUs clones, and power upgrades. It can also support read and write TCU. According to the data read out via PCMtuner tool, our engineers can provide customers stage1, popbangs , gearbox data to adjust LC, sport display, immo off, adblue off, dpf off, dtc off, vmax, swirl off, restoring ECU or TCU factory setting service (paid service).
Related Download:
Read more: some pcmtuner users find pcmtuner can't work while ECUHELP KT200 can work:
Q: Can pcmtuner make full write and read on ms43 BMW?
A: Not possible. ECUHELP KT200 can read and write BMW MS43 in PINOUT method.
Q: Can Pcmtuner read Sid201/204 Jaguar?
A: No, advise you ECUHELP KT200.
Look at these two images: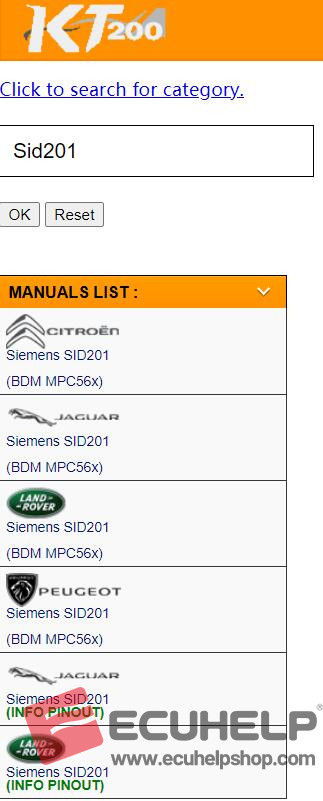 For the wiring diagram and instruction, there will be "Manual" in the software to follow.
Q: Kia sportage 2007, 2.0 103KW, D-D4EA-F, bosch EDC16C39 is safe with PCMTUNER?
A: EDC16C39 is OBD module 34 but only supports writing on some EDC16 for Kia. Advise you ECUHELP KT200, which is 100% yes to R /W EDC16 C39.
For the wiring diagram and instruction, there will be "Manual" in the software to follow.
Q: can I use pcmtuner to read by obd EDC17C10 Peugeot 1.6hdi 16v ?
A: Easy ecu to remove from the car…2m job..and its safe to do on bench module 71, I did bench plenty times its OK.
Q: Is PCMtuner possible to read psg16 opel . What module and diagram? Please help me.
A: No, pcmtuner not ok, please use ECUHELP KT200.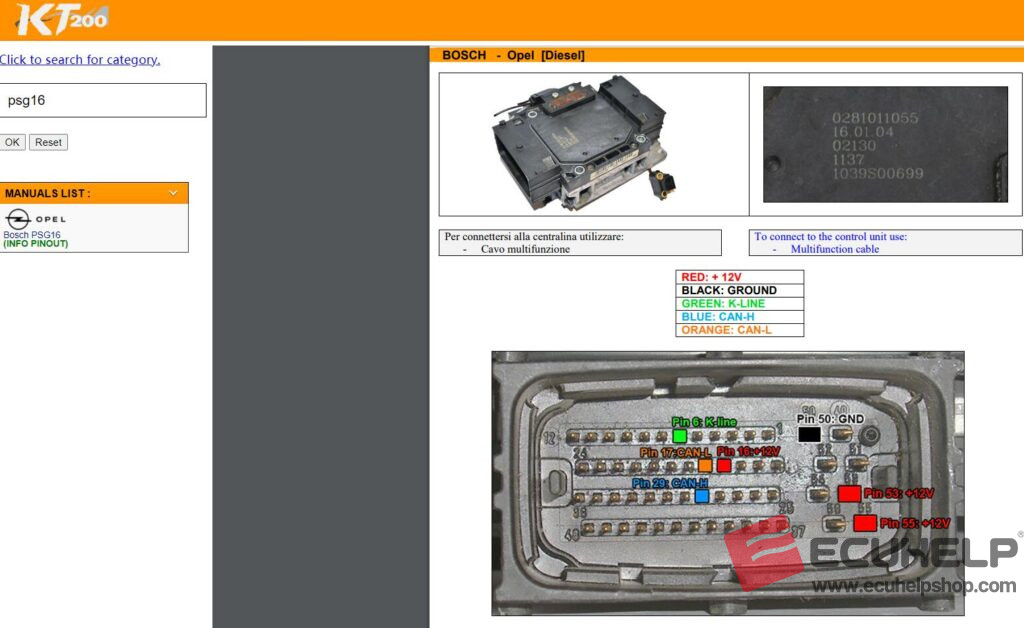 Q: Can the pcmtuner read write M7.9.8 directly via obd or Bench mode?
A: M7.z not possible with pcmtuner, please use ECUHELP KT200.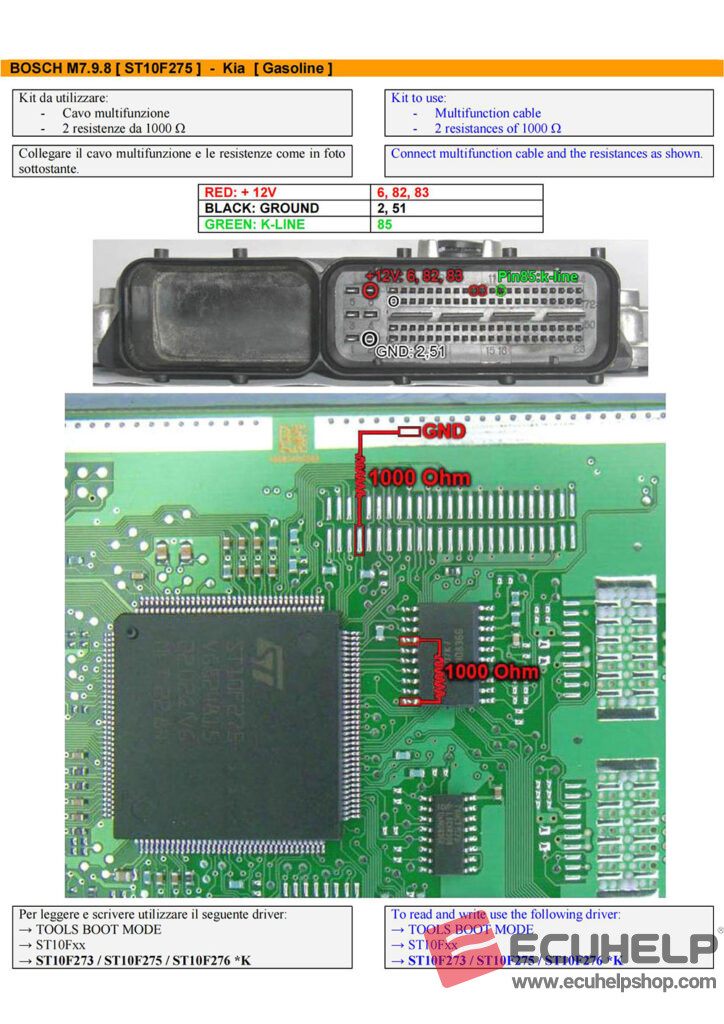 Alright please choose the best ecu programmer for your need and budget. If you have a wide range of automotive to cover, please choose ECUHELP KT200, if not, please choose pcmtuner, which is relatively cheaper. 
Ultimately, the choice between ECUHELP KT200 and PCMtuner V1.27 will depend on the user's specific needs and preferences.